Exclusive offer
for 30 days.
Use PROMO Code "SWITCH" to join our 100% commission brokerage for expert support and training to elevate your real estate career and income. Changing Broker's is a tough decision, and we are confident you're making the right decision. 
Switching Brokerage Firms Is Easy
When You Have Great Support
Looking to take your real estate career to new heights? Join LoKation and experience unparalleled success. Our innovative technology empowers agents to streamline their processes, maximize efficiency, and stay ahead in a competitive market. With cutting-edge tools at your fingertips, you can provide exceptional service to clients and elevate your business to the next level. But it's not just about technology. At LoKation, we prioritize agent support and growth. Our comprehensive training programs, mentorship opportunities, and collaborative community ensure that you receive the guidance and resources needed to thrive. We believe in investing in our agents' success and providing a supportive environment for personal and professional development.
Switching to LoKation is a smart move for agents seeking a progressive and dynamic brokerage. Benefit from our industry-leading 100% commission structure, allowing you to maximize your earnings and financial independence. Join a team of driven professionals who share your passion and drive. Take the leap and unlock a world of limitless possibilities with LoKation. 
30-Day FREE Trial

Join

Now
Success doesn't happen overnight, but it can happen fast.
Try us out for 30 days and earn 100% commission from Day 1! You can opt out at any time. Once you submit, Use PROMO CODE "

SWITCH

" during checkout.
No Splits. No Caps. No
Hidden Fees

. Ever.
Accelerate your growth and unlock your potential. Choose from one of our two plans to get started today.
Additional Benefits:
Full Broker/Staff Support

"The Sphere" Interactive Online Office

In Office, Remote, and On Demand- Training.

Professional Development Training

FREE Office Access

Available Mentor/Coaching Program

No Required Fee to Client

Paid Commissions at Closing
Blue Plan
100% Commission, Always

$99 per Month

$99 per Rental Transaction

$0 Annual Fee

$50 Quarterly Compliance Fee
Silver Plan
100% Commission, Always

$0 per Month

$99 per Rental Transaction

$99 Annual Fee

$50 Quarterly Compliance Fee
100% Commission, Always.
At LoKation, agents have the opportunity to earn 100% commission on every transaction and reinvest their earnings back into their business. This means that agents have the freedom and flexibility to invest in their brand, marketing, and other resources that will help them grow their business.
Support
Experience the heart of our brokerage through exceptional agent support. We provide the necessary resources for success and offer flexible communication options such as calls, zooms, texts, chats, emails, and in-person meetings, all aimed to help you thrive.
Training
For success in real estate, ongoing education, and training are essential. Our agents have access to top-notch professional development opportunities covering a range of topics, including contracts and marketing. Live training sessions are held via Zoom, and all classes are recorded for agents to access through The Sphere, our online agent portal.
Technology
LoKation is a tech-savvy brokerage that understands the importance of technology in growing your business. They offer a range of platforms, including KvCore, a comprehensive tool that seamlessly integrates CRM, IDX website, automation, and marketing features. LoKation also provides mobile apps, marketing tools, and social media automation to help agents take control of their businesses.
Discover
All Of The Benefits
By
 Joining LoKation
Don't miss out on the opportunity to join our informative webinar and discover the benefits of our offerings.
Learn Why
Thousands Of Agents
Have
Switched To LoKation
Schedule a time to speak with us to learn more about how we can exponentially grow your real estate earnings.
Where Technology Meets
Innovation
We offer state-of-the-art technology solutions that enable our agents to drive brand awareness at scale, empowering them to elevate their businesses to the next level.
Boost Your Business 
with Additional Technology, Tools, and Resources from LoKation.
Access Premium Platforms at a Discounted Rate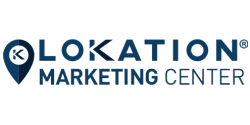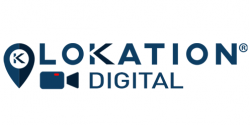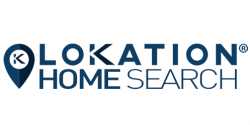 Propel your real estate career forward with the help of LoKation's

quality lead generation

partners.
At LoKation, we offer our agents access to quality leads through over 25 lead partners, all at no upfront cost. Once a deal is closed, a referral fee is paid to the partner. We believe lead generation is critical for success in real estate and encourage our agents to sign up for as many partners as possible to help grow their business.
Carefully Crafted to Support You With Services For Success. We cover all aspects of buying and selling – Real Estate, Mortgage, Title & Insurance Services. Through our in-house service of Title & Escrow with The Closing Team homeowner and renters insurance and The Mortgage Center, we can ensure clients will receive top-tier service through all aspects of their transaction.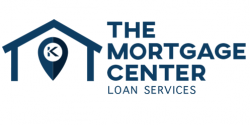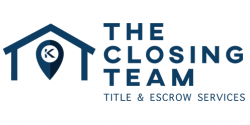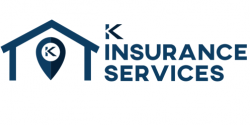 You've earned your commission,
So KEEP it … ALL
Use the slider below to learn how much additional money you will earn with LoKation's 100% Commission Plans.
You EARNED your commission, you should KEEP it. Adjust the top slider based on your yearly net commission earned last year. For new agents, or those looking to get into real estate, adjust the slider to match your desired income. Next, move the bottom slider to reflect how many transactions you completed. This takes into account fees 'typically' paid per transaction to the brokerage firm. The calculator will compare the traditional 80/20 broker split with one of two 100% commission plans by LoKation®.