FLORIDA
100% Commission, Always.
Exploring Florida's dynamic real estate market alongside Lokation Real Estate reveals a landscape filled with opportunities for success. Despite the state's cost of living hovering just 2% above the national average, the local real estate statistics stand out. With a median home price of $478,500, surpassing the national average, and a median rent for a two-bedroom apartment at $1,682, these figures underscore the importance of informed decision-making in this thriving state.
For real estate professionals, Lokation Real Estate emerges as the ultimate choice. Florida offers compelling financial incentives, notably the absence of state income tax, making it an irresistible destination for residents and investors. Lokation's extensive network, featuring 16 offices, affiliation with 33 MLS boards, and nearly 90% statewide coverage, provides real estate agents with unparalleled opportunities to thrive.
Lokation doesn't just offer opportunities; it provides a comprehensive support system. With offerings that include comprehensive education, team collaboration, mentorship programs, and networking initiatives, Lokation empowers real estate agents with the confidence and efficiency needed to navigate Florida's diverse markets. Whether assisting clients in finding affordable properties or leveraging the state's tax advantages, Lokation guides agents in brand-building and achieving success in the Florida real estate landscape.
Michelle Richardson
Managing Broker – Florida
Michelle has been in real estate for over 14 years. She moved to Florida in 2007 from British Columbia, Canada, and became a Canarican (Canadian American) in January of 2015. She has worked in Real Estate in all facets of the business: Foreclosures, Short Sales, Training, Recruiting, and more. Today, she volunteers her time on Local and Statewide committees to ensure LoKation agents are informed of current industry news.
Jacksonville, FL
13475 Atlantic Blvd Unit 8
Suite M826
Jacksonville, FL 32225
P: 904-719-0209
Boca Raton
980 N Federal Hwy
Suite 110
Boca Raton, FL 33432
Ocala
603 E Fort King St.
Ocala, FL 34471
Bonita Springs
8891 Brighton Lane
Ste 105
Bonita Springs, FL 34135
LoKation Headquarters
1500 E Atlantic Blvd
Ste B
Pompano Beach, FL 33060
Orlando
20 North Orange Ave
Unit 1100
Orlando, FL 32801
Tampa
3030 N. Rocky Point Dr.
W Tampa, FL 33607
West Palm Beach
515 North Flagler Drive
Suite #P-300, West Palm Beach, FL
33401
Plantation
150 S. Pine Island Rd
Ste 300
Plantation, FL 33324
Miami
1900 N Bayshore Dr.
Ste 120
Miami, FL 33132
Destin
34990 Emerald Coast Parkway
Ste 300
Destin, FL 32541
Melbourne
2412 Irwin St,
Melbourne, FL
32901
Fort Lauderdale
100 SE 3rd Ave
10th floor
Fort Lauderdale, FL 33394
Hollywood
1946 Tyler St
Hollywood, FL 33020
Stuart
 1 SE Ocean Blvd.
Stuart, FL 34994
About Florida
Headquartered in Pompano Beach, FL, LoKation Real Estate is conveniently located off of I-95 and E. Atlantic Blvd. and has been expanding exponentially year over year, totaling 14 offices with more on the horizon. Florida has become one of the hottest markets in the country to buy and invest in with no signs of slowing down, despite the recent rise in interest rates. While the single-family market has seen a lot of growth over the past year, multifamily will be highly lucrative as we move forward.
Call our office at 954-545-5583 to schedule an appointment with a local real estate professional. 
Discover All Of The Benefits Of Joining LoKation
Don't miss out on the opportunity to join our informative webinar and discover the benefits of our offerings.
Learn Why Thousands Of Agents Have Switched To LoKation
Schedule a time to speak with us to learn more about how we can exponentially grow your real estate earnings.
We're Here For You
We are committed to providing our agents with a technology-driven and stable work environment with incredible opportunities for learning and building your brand. All agents will have full access to tools, business experts, and resources at their fingertips.
Watch the video with our key staff to learn more about what LoKation offers our agents. This covers leads, training, support, technology, and much much more!
Competitive Plans To Build Your Business
Accelerate your growth and unlock your potential. Choose from one of our two plans to get started today.
Plan Benefits:
Full Broker/Staff Support

"The Sphere" Interactive Online Office

In Office, Remote, and On Demand- Training.

Professional Development Training

FREE Office Access

Available Mentor/Coaching Program

No Required Fee to Client

Paid Commissions at Closing
Blue Plan
100% Commission, Always

$99 per Month

Rental Fees Vary By State

$0 Annual Fee
Silver Plan
100% Commission, Always

$0 per Month

Rental Fees Vary By State

$99 Annual Fee
Please note that our Quarterly Compliance Fee varies depending on the state chosen. For states such as Florida and Texas, the fee is $50 per quarter. However, for Georgia, South Carolina, and Alabama, the fee is $35 per quarter.
When you're ready to sign up with LoKation, fill out the form below and submit it. It'll be the best real estate decision you can make to join a successful broker.
Everything Your Client Needs In One LoKation
Our In-House Teams Are Here For You!
We make it easy from lead to close giving you more time to make the money you deserve. Our in-house network of services is in place to make you look like a Rockstar by following the four "P's":
Promptness, Politeness, Professionalism, Personalization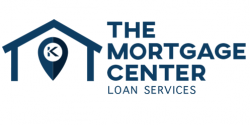 Mortgage Center
Loan Officers Speaking Multiple Languages.
Niche Programs like No Down Payment
Statement Loan Programs
Construction and Renovation Loans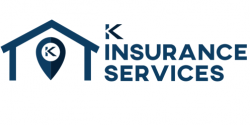 Insurance Services
Homeowners and Renters insurance
Get 3 Quotes for "Good, Better, Best"
Short-Form Online Application
Really F***ing Competitive Rates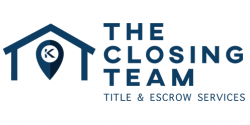 The Closing Team
Attorney-Owned
FREE Transaction Coordinators
Close Anywhere, Mobile Notary
Provides Personable Closing Experiences
Largest Independent Brokerage
For immediate assistance, please contact us directly. For non-emergency, fill out the contact form and we will be with you shortly.
1500 E Atlantic Blvd
Pompano Beach, FL 33060