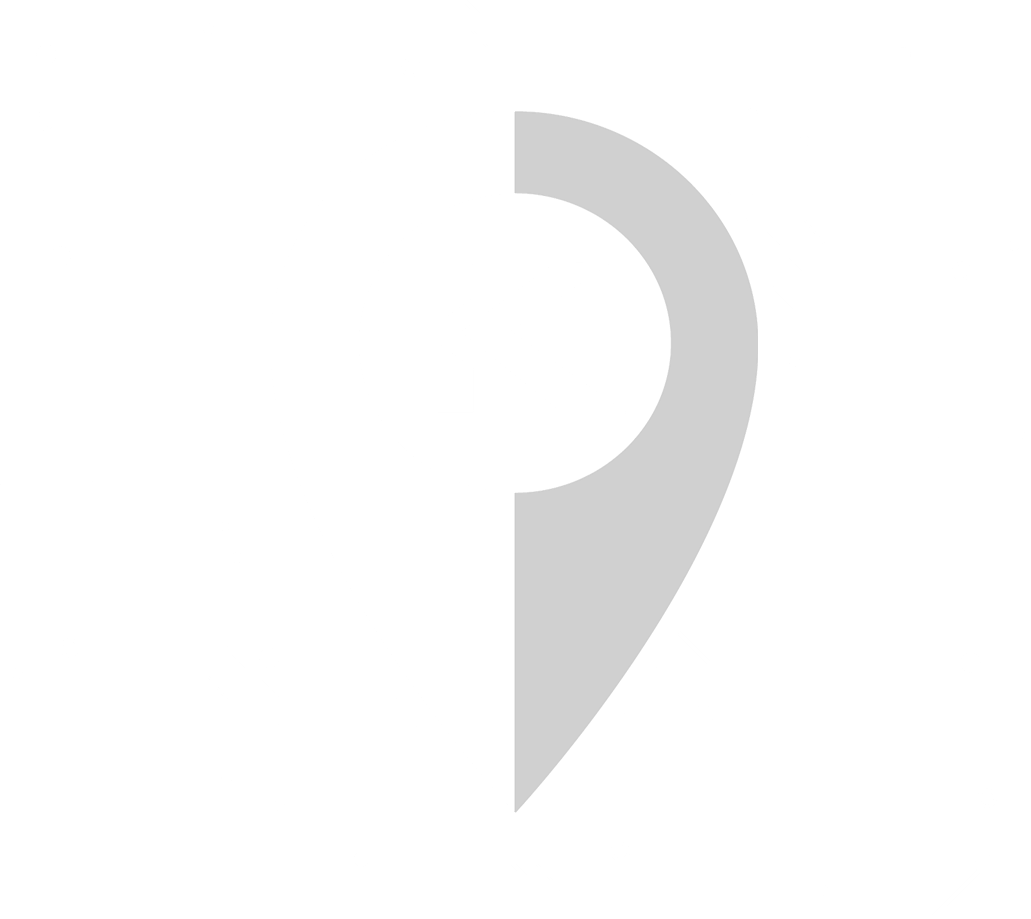 With our technology, you can focus on what truly matters – closing deals and growing your brand.
Elevate your business with our suite of digital products and services.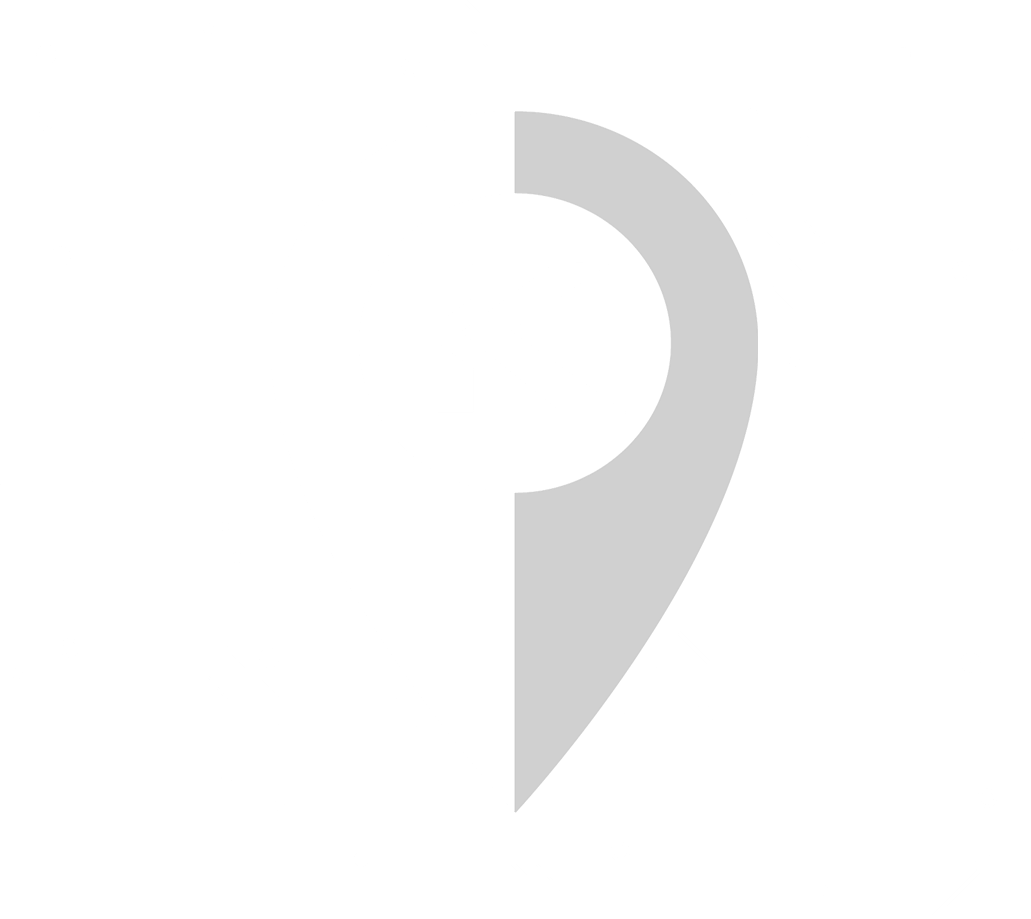 100% Commission Plans To Build Your Business.
No Caps, No Split Fees, Always.

Real estate agents should use for its comprehensive, user-friendly platform with a range of features and tools for managing their business and growing their client base, including lead generation, marketing, CRM, and transaction management.
The #1 Ranked kvCORE Platform
Key differentiators & advantages of kvCORE
Improved SEO: Earn a competitive edge in the market and secure higher ranks on SERPs by generating organic leads, sharing blog content on different social media channels and ensuring more views and shares.
Increased Business Impact
Create a consistent online presence across different channels with multiple customizable content pages and drive leads into the system effectively. End users get personalized mobile apps that simplify the search process.
Streamlined Business Process
Run processes confidently using the robust cloud architecture of kvCORE that includes Amazon cloud infrastructure, modern API layers and a scalable data structure. Improve transparency and productivity with transaction integrations, an app marketplace, and lead source integrations.
Higher Conversion Rate
Attain higher sales conversions by delegating the best leads to the most skilled professionals. Enables automatic lead routing based on performance insights and business analytics available.
Maximized Profit
Gain actionable insights to create a positive impact on the sales pipeline, leading to more profit. Reports on lead lifecycle help spot the top performers as well as identify areas for improvement.
K+Team Platform
Generate and close leads efficiently. Capabilities include automated follow-ups and IDX websites, along with a host of tools and features.
Enhanced Cross-Market Growth
Ensure significant cross-market growth and scale up teams with cross-MLS websites, IDX tools, and homesearch.
Time and Money Savings
Save a great deal of time and money by using a fully-integrated and scalable solution that promotes focus on core business activities, leading to increased profitability and growth.
Maximized Close Rate
Secure more closed deals with accountability tools in marketing autopilot, which helps remove team members who don't perform up to expectations.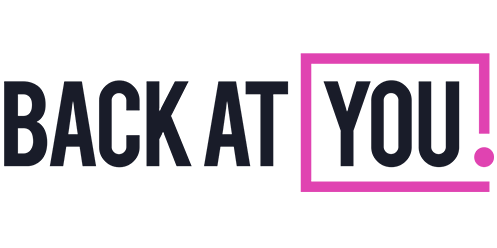 BACKATYOU is a powerful tool for agents looking to streamline their marketing efforts and stay ahead of the competition. With its cutting-edge automation features and integration with popular social media platforms, it makes it easy to reach your target audience and generate leads.
Brand Standards & Compliance
Automated Social Media Content
Social media is the best place to find new leads, maintain relationships, and expand brand awareness. But doing it well and staying up-to-date on best practices is time-consuming and often confusing. SocialBAY helps your agents reap the rewards of expert marketing while we handle all the tedious stuff!
From branded blogs and local market data to educational videos and buyer or seller guides, we do EVERYTHING for your agents while making it look like they're curating their own social media content. Plus, nearly everything we do includes your company's branding!
The Marketing Your Listings Deserve
New listings are your agents' best opportunities to turn business into more business. To make sure you capitalize on every listing, we go all out.
The minute we receive the new listing from the MLS, our system creates a mobile-first property website and a branded listing video, schedules social media posts, and automatically creates a perfectly targeted ad campaign around it. Plus, your agents can share the listings of other agents in your brokerage to maximize exposure. Listings are at the center of your business, so we've made them a focal point of our service.
Hyper-Targeted, Smart Digital Advertising
People spend a huge percentage of their days scrolling through social media. Our system inserts your brand and listings into those social feeds and allows you to reach your target audience where they dedicate so much attention.
Want to promote listings, run recruiting campaigns, generate leads for your agents, all of the above?
SocialBAY is your answer!
SocialBAY is your answer!

Create, print, and ship marketing materials, instantly.
Lokation Marketing Center
The LoKation Marketing Center simplifies your marketing efforts by offering a comprehensive solution for all your marketing needs. From designing flyers to printing brochures, the LoKation Marketing Center streamlines the process with its user-friendly interface.
Get Noticed with Customizable Marketing Materials That Ship in Minutes
Flyers
Designed to present you as a top-notch agent, these customizable flyers are perfect for impressing your sellers and enticing potential buyers.
Listing Showcase
Create a single property site for your listing with ease.
Social Media
Create appealing graphics for your social media accounts using these designs. Once you're finished, effortlessly push them live to your Facebook, Instagram, or LinkedIn to make the ultimate impression on your audience.
Brochures
Create professionally designed listing brochures using property photos and descriptions. Add your contact information then use them to impress your clients and capture the eyes of potential buyers.
Video Creator Tool
This video creator tool makes it beyond easy to create promotional videos for your social feed and website. Create a video now!
Presentations
Rather than creating a Listing or Buyer presentation from scratch, simply customize one of these professionally designed templates, download, and share.
Consumer-Facing Videos
Establish substantial relationships with your clients when you market yourself from beginning to end. Customize these 100% royalty-free, consumer-facing videos. Download the raw MP4 file to share on your website, social media channels, YouTube channel, and much more.
Marketing Letters
These letter templates contain carefully written direct mail copy that is both professional and efficient. Customize to your liking and send in minutes.
Door Hangers
If you're looking to get more exposure for your business, new listing, or open house event, these beautiful customizable door hangers allow for a subtle, but impactful, introduction.
Automated Postcard Campaigns
Customize each postcard, upload your mailing list, and we will automatically mail each one with your special message over the course of the year!
Letterhead
Personalize these letterhead templates by simply adding your contact information and your company logo. Then, download your finished letterhead for free.
Spanish Marketing Material
Build vibrant, professionally-designed property brochures using your own photos, contact information and descriptions. Then use them to create the ultimate eye-catching experience for your clients.
Infographics
These educational infographics will help first-time homebuyers or sellers understand the real estate process they are about to undergo.
Newsletter Templates
Real estate newsletters are an invaluable marketing tool. That's why we've put together a few templates that you can use for free!
Postcards
Prospect new listings and show your neighbors you're their local go-to expert. Draw attention from the community with these 4.25" x 6" and 5.5″ x 8.5 postcards that come in two styles and allow you to customize short, simple copy.

Put the power of the MLS in the palm of your hand.
The LoKation Homesearch app is a powerful tool for both agents and clients, streamlining the property search process and providing real-time access to new listings. With easy navigation, personalized alerts, and direct access to your agent, the app empowers clients to find their dream property with ease and confidence. Whether buying, selling, renting, or investing, the LoKation Homesearch app is the ultimate tool for all your real estate needs.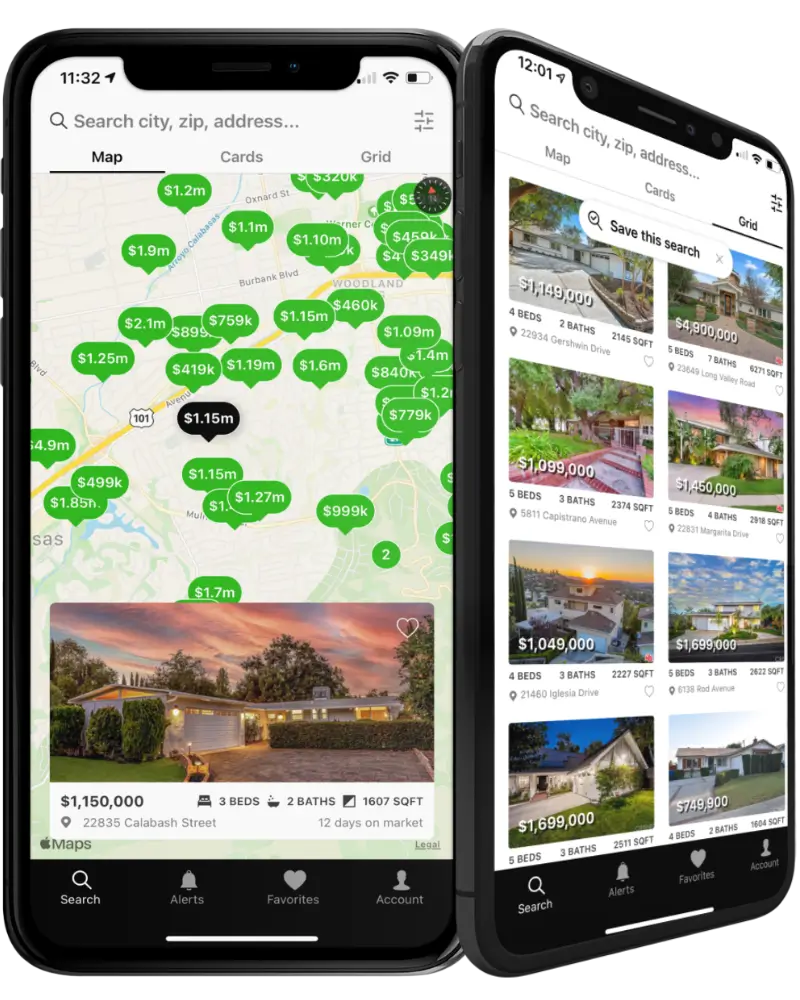 Communication is your best friend!
One touch away always. We live in a world of convenience and consumers want their data fast and easy. ​Convenience drives many of their buying decisions. It's imperative that you're providing a mobile-friendly ​outlet for your clients to search for homes and be one touch away at all time. Be a message, call, email or ​text away on every single listing!
Actionable Data
Isn't it awesome when Amazon knows what you like and delivers curated shopping lists right to your ​inbox? Or when Spotify serves up the best playlist ever based off what you listen to every day? It creates ​huge brand loyalty and opens up a line of communication that you may not be getting from other ​companies. This is true for real estate as well. Every time your user likes, saves or takes notes on a ​property, you get to do your job that much better.
Exclusivity
Be the ONLY point of contact on every single listing.
Ultimate Branding
Tired of competitors popping up on every single listing? Or sites that offer "commission refunds" and "flat ​rate listing services" trying to step in? Keep your clients in a safe ecosystem and be the ONLY point of ​contact.
Print Marketing
Your app will be as easy to find as Facebook or Uber in the App Store because this is YOUR app. There ​won't be a complicated process or any special links required to send out to your prospects.
Add your app to every single piece that you send out! Real estate will always be a highly localized business ​model and clients want to know that they're dealing with a local expert. Show your commitment to your ​farm by providing them with an app that keeps them up to date with relevant real estate info specific to ​them.
360° Campaign Tracking
Finally, a way to track your print campaigns!
Add Tracking to the following:
Signage

Flyers

Open House Handouts

Business Cards

Bench Ads

Newsletters

Postcards or Mailers

& Much More!

Effortlessly obtain personalized, branded content ​within a matter of seconds.
QuickSocial streamlines your content creation process by providing customizable templates for various marketing messages. ​Simply send an image to our platform and instantly receive a collection of branded content that can be scheduled for your posts.
Branded Social Media ​Image Library
Daily Social ​Media Content
Virtual Social Media Assistant
Imagine having a virtual social media assistant that builds all of your images for your ​listings, testimonials, community and marketing. Instantly. You just send a text or email ​to your assistant and you received your images back within a few seconds.
Crafted Social Media Content
Every weekday we send you a social media briefing packed with content for you to post ​on social media. It includes images for social media, real estate or personal finance ​news articles. We also include a good news article to inspire your followers. We even ​send you marketing and technology tips. With a few clicks you're able to post your ​content to all of your social networks and be an Agent Icon in the market you serve.
Hundreds of Free Images
We will give you access to hundreds of images with your branding that you can use on ​all of your social media accounts. We have images for buyer and seller marketing. ​Whether you're looking to attract first time home buyers, luxury clients, investors, sellers ​or buyers, we have all of the images you need. We also have motivational and holiday ​images. Just browse your library and post the image you'd like.

Maximize Marketing, Amplify Sales: Your All-in-One Video Solution
Unlock the power of LoKation Video: effortlessly create and share impactful videos that seamlessly enhance your marketing and sales efforts. With no editing skills required, we save you valuable time and money, allowing you to attract more prospects, nurture leads effectively, and drive remarkable sales results.

Capture Video Testimonials
Capture Video Testimonials
Seamlessly capture customer feedback with Lokation Video. Embed a link on your website, record testimonials with a click, and showcase your top 3 favorites. Easily download or share videos on social platforms. Experience the efficiency of Lokation Video with fast and fully produced videos in minutes, saving you time and effort.
Send Video Emails
Optimize your email campaigns with Lokation Video Analytics. Easily track the opening times of your emails and analyze viewer engagement within the Lokation Video dashboard. Gain insights into the number of times contacts have played your videos and monitor the statistics for all 50 recipients. Streamline your communication by sending group emails to up to 50 contacts at once. Stay informed with real-time notifications whenever contacts play your video emails. Enhance viewer interaction by including custom URLs or phone numbers as call-to-actions. Record professional video emails effortlessly using any accessible device. Create impactful videos up to 200MB or 3 minutes in length, delivering concise and engaging messages to your audience.
Produce Branded Videos
Leverage Lokation Video suite's intuitive dashboard and powerful software tools. Customize your videos with captivating call-to-actions, effortlessly record 90-second videos, and seamlessly incorporate your branding. Download or upload videos directly to popular social platforms, record on any accessible device, and stay tuned for exciting updates and new features. Empower your video creation and elevate your content strategy with Lokation Video.
Make Story Videos
Meet your requirements using Lokation Video's user-friendly dashboard. Email requests directly to your clients in minutes. Include text/question slides automatically in the final video. Choose from a variety of fonts for text slides. Add contact information or custom graphics for impactful CTAs. Email includes reminders and a "not interested" option. Record with any handheld device, no extra equipment needed. Enjoy seamless background music, fades, and transitions. Download the fully produced video or raw footage segments for further use. Simplify your video workflow with Lokation Video.
Create Video Messages
With Lokation Video, you can keep track of the precise time when your video message is opened. Gain valuable insights by documenting the number of times your video is viewed, and receive instant notifications the moment recipients play your video message. Experience the power of comprehensive statistics, allowing you to analyze opens and plays for every client. Customize the landing page to optimize conversions, utilizing custom call-to-action (CTA) buttons and URLs. Lead your customers to take action by directing them to reply or contact you directly through a call. Our video messaging tool seamlessly integrates with all social media direct messages, expanding your reach and engagement. Record your compelling messages from any handheld device, ensuring convenience and flexibility in your communication efforts.
Competitive Plans To Build Your Business
Silver Plan
$99 Annual Sign-Up
$0 per Month

$99 per Rental Transaction

No Required Fee to Client

Paid Commissions at Closing

Full Broker/Staff Support

"The Sphere" Interactive Online Office

In Office, Remote, and On Demand Training

Professional Development Training

FREE Office Access

Available Mentor/Coaching Program
Blue Plan
$0 Annual Sign-Up
$99 per Month

$99 per Rental Transaction

No Required Fee to Client

Paid Commissions at Closing

Full Broker/Staff Support

"The Sphere" Interactive Online Office

In Office, Remote, and On Demand Training

Professional Development Training

FREE Office Access

Available Mentor/Coaching Program